Get Ready for the
2018 Maine Yarn Cruise!




May 25 - Sept. 3, 2018



The 2nd annual Maine Yarn Cruise planning is underway. We thank the 1,000+ participants who wandered around the state last summer enjoying all the fiber fun. It should be even more fun and exciting this year. Need more information or want to be on our email list? Click here.

Last of the Winter Classes


Call to register - 207-869-5280
Go Green Market Bag
Two sessions, starts Sun. March 18, 10:00 am-12:00 pm
Riblet Shawlette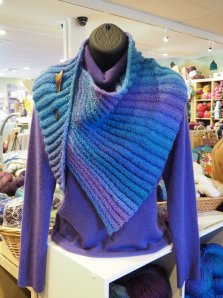 One session Wed. March 21, 10:00 am-12:00 pm
Exploring Casting On &
Binding Off -
New Class
Two sessions, starting Wed.
March 22, 10:00 am-12:00 pm